UFO Catcher: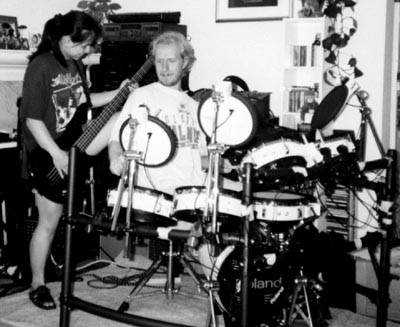 Flip Nasty is dead, long live UFO Catcher! Portland's hottest new hard-nerd-rock band, featuring singer/songwriter/guitarist/drummer/bassist/keyboardist Cody Weathers, participant Vaunne Weathers, and the ultimate wildcards --Cara & Hadley Weathers!  Gritty, bare-knuckled, thinking-listener's hard rock.
I'm not going to tell you again: it's *not* just a separately-branded solo hard-rock project.

  

Vaunne *totally* participates.

 

She's like Linda McCartney back there.

 

Acoustic and electric, they do it all for love.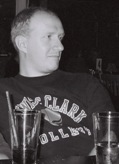 Cody Weathers: All instruments, voices, and writing 
---
There is nothing interesting about Cody Weathers, but here is a picture of him anyway since he's technically still part of the band.

Vaunne Weathers: Participation 
---
Using the exhaustive manipulations available to her as a registered member of the Society for Industrial Organizational Psychology (
SIOP
), Vaunne Weathers has quietly guided UFO Catcher to international acclaim as a model of organizational justice. Though her role is sometimes questioned as "nebulous" or even "dubious," rest assured that Vaunne's power pyramid of participation, supervision, and inspiration is indeed quite real and demonstrably linked to the success the band enjoys.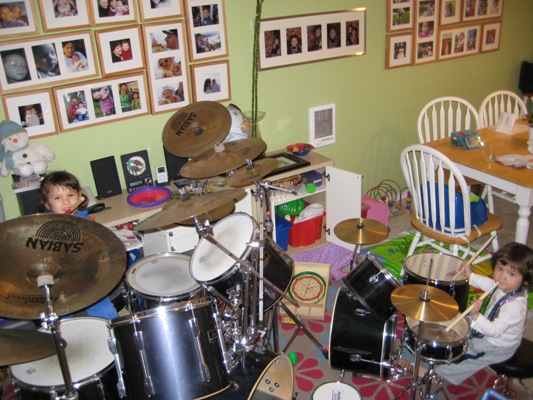 Cara & Hadley Weathers: Elusive
Je Ne Sais Quoi 
---
Themselves groundbreaking members of the naive art-rock duo, Mo Meatball, the young Weathers girls can be counted on to provide all manner of unexpected sonic sauce to any occasion.