Leaky Joe: F@#! Yer Blues!
Seattle's rudest progressive bluesman won't even tell you how the blues can be progressive. He bit me when I asked him, so I'm not asking again. Bit me right in the solar plexus. You ask him. Go on --I dare you.
21st-century linkages:
None whatsoever; this is it.
[Ed: Leaky, that's not true. You have both Facebook and ReverbNation, where people can listen to and download many of your songs for free.] LEAKY: Who the f*!? is Ed?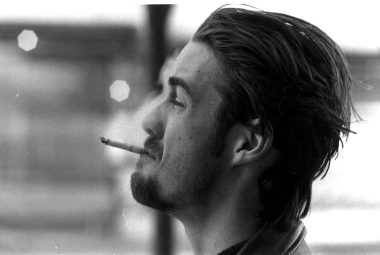 Seattle Progressive Bluesman Leaky Joe does a lot of grumbling. Grumbling and spitting noxious ooze from his festering sore of a mouth. "Buy my album!" the resulting pus-puddle growls as if by magic or primative shaman ventriloquism.
Leaky Joe has been alive for, perhaps, one or two-hundred years, during which time, he appears to have subsisted entirely on beans and the mashed-up brains of his enemies. "Brains!" agrees Leaky from his trademark unwashed director's chair, aspew in the crusty brown brain stains that have made him a blues legend. He takes out a harmonica and eats it. This is a man who knows what to do with a harmonica. This is a man who knows what to do with a tune.

I met Leaky in an abandoned "building" outside Vader, Washington where he was playing a hard-earned "gig" to a litter of abandoned kittens. The kittens, being new to this world, maybe didn't quite realize the magic at hand. I remember quite clearly the way that --after they began to mew in a quite-distracting fashion-- Leaky picked up a brick and said, "Kitties! Which one wants smash!" Well, those heckling kitties stopped and really began to tune in to Leaky's message. Needless to say, I was captivated, and have remained an immeasurably huge Leaky Joe fan ever since.
--Griffin Buboe, Editor, Torch & Bacon magazine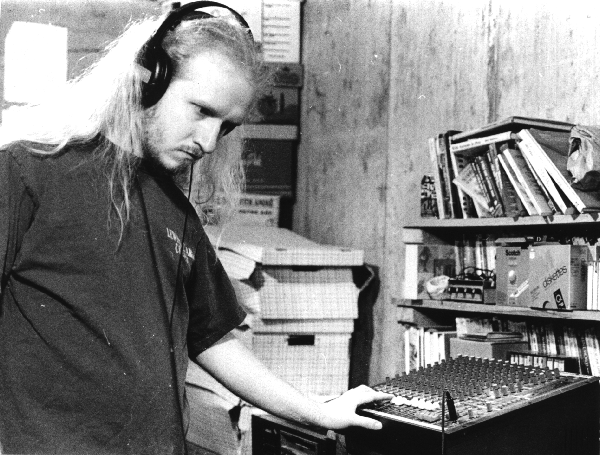 Cody Weathers: Producer, Songwriter 
---