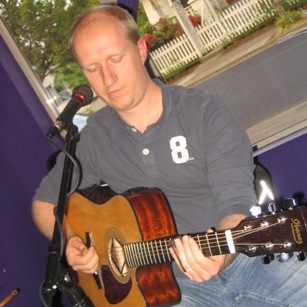 Introduction to Cody Weathers for the Hitherto Uninitiated:
Known for his hyperactive scat singing, multi-instrumental genius and rugged good looks, Cody Weathers has written more than 400 songs and entertained at least five audiences worldwide as a member of such groundbreaking bands as Flip Nasty, UFO Catcher, Sunhouse Branch, The Stunt Beatles and ROQUE. You haven't lived until you've heard him. It's true --ask anyone. Oh, that's right: you can't because they're dead.
What a DEAL!  Least Significant Failures mp3 download of the entire double-album now just $5 on CD Baby!  And with 31 songs, it's way more than a foot long!! 

Also on
and (you listen FREE, Cody rakes in the pesos!)

Peruse the site and discover lyrics, albums, tour dates, immature interviews, and much more....
Listen/Download